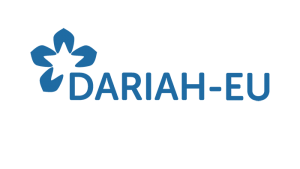 FolkArtiNet project is supported by DARIAH ERIC
DARIAH-EU Theme 2020: DARIAH Arts Exchanges

What
The main purpose of the project is to identify infrastructural requirements of selected folk music artistic groups and provide re-usable research methodology and workflow for gathering infrastructural requirements. There are several areas in which folk music practitioners may interact with or rely on digital infrastructure related to cultural heritage:
• referring to source material for building a repertoire;
• reliable online communication between group members, including remote rehearsals;
• storing and sharing data to maintain the artistic workflow;
• art and music events dissemination.
We would like to investigate, understand and determine whether currently available tools and infrastructures can address the requirements or whether new tools and services should be developed.
Why
As the global COVID-19 pandemic forces the world to self-isolate, we become increasingly aware that information and communication technologies (ICT) are crucial for performing our everyday life activities, i.e. allowing for remote work and study, remote access to key public services such as health, administration and finance, remote access to culture and entertainment including artistic performances. What we do not know is to what extent the current pandemic situation affects the artistic practice (e.g. choosing the repertoire, organizing rehearsals and concerts, events dissemination), and whether there are services or digital tools that can specifically support artists in their work.
How
We plan to obtain information on infrastructural requirements of folk music artists through a series of live interviews and online surveys with the artists followed by a workshop. The purpose of the workshop is twofold:
1) to expose artists to some technological solutions that may support their activities
and
2) to facilitate experience sharing and discussion on the artists' requirements towards such solutions. The workshop will be organized online for Polish folk music community members.
Who
The project is conducted by the DARIAH-PL Music Information Research Working Group (MIR WG), which has been working on creating a virtual environment that supports ethnomusicological research. MIR WG's work has been centered around the largest archive of Polish traditional music held by the Institute of Art of the Polish Academy of Sciences (IAPAS) and its strong links with local, regional and national communities involved in preserving and cultivating musical traditions of Polish ethnographic regions. Hence, in this project, we focus specifically on folk music practitioners and their requirements in regard to using digital technologies in their artistic practice.